A collection and honest review of both free resources and paid courses that can help you learn food photography. If this is something you're interested in and you're looking for food photography tips then - sit back and enjoy the read!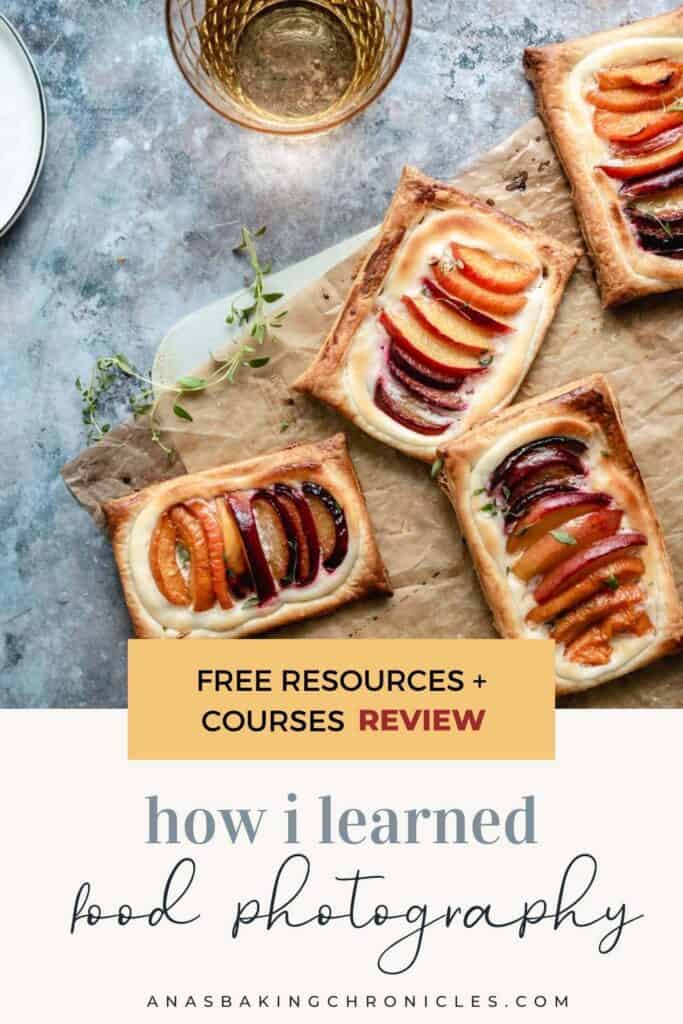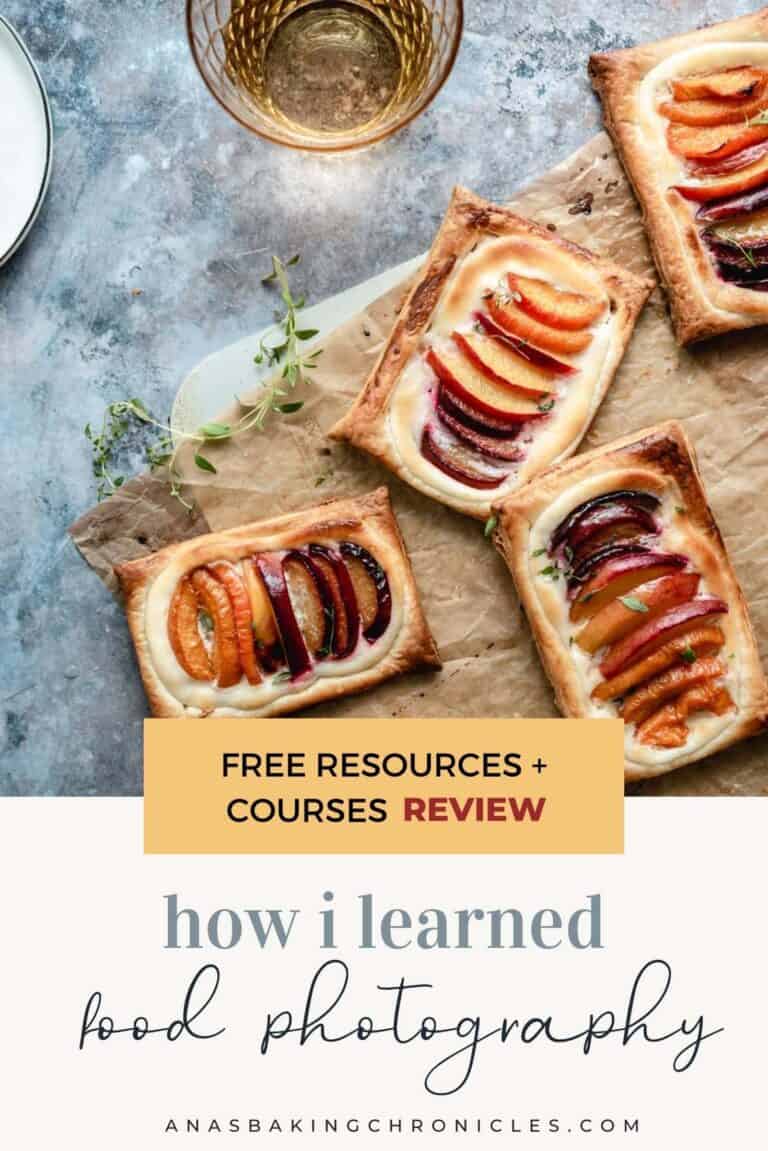 Before I dive into sharing my food photography journey, I'd like for you to know one thing. I'm a firm believer that we never stop learning.
Something that Rachel Korinek from Two Loves Studio has taught me is: "If you love your style of photography then you must've learned something new, if you hate it then you're just evolving."
That said, I don't think I've learned food photography for good, but I think I know a thing or two that can be helpful to anyone out there interested in this magical still life photography.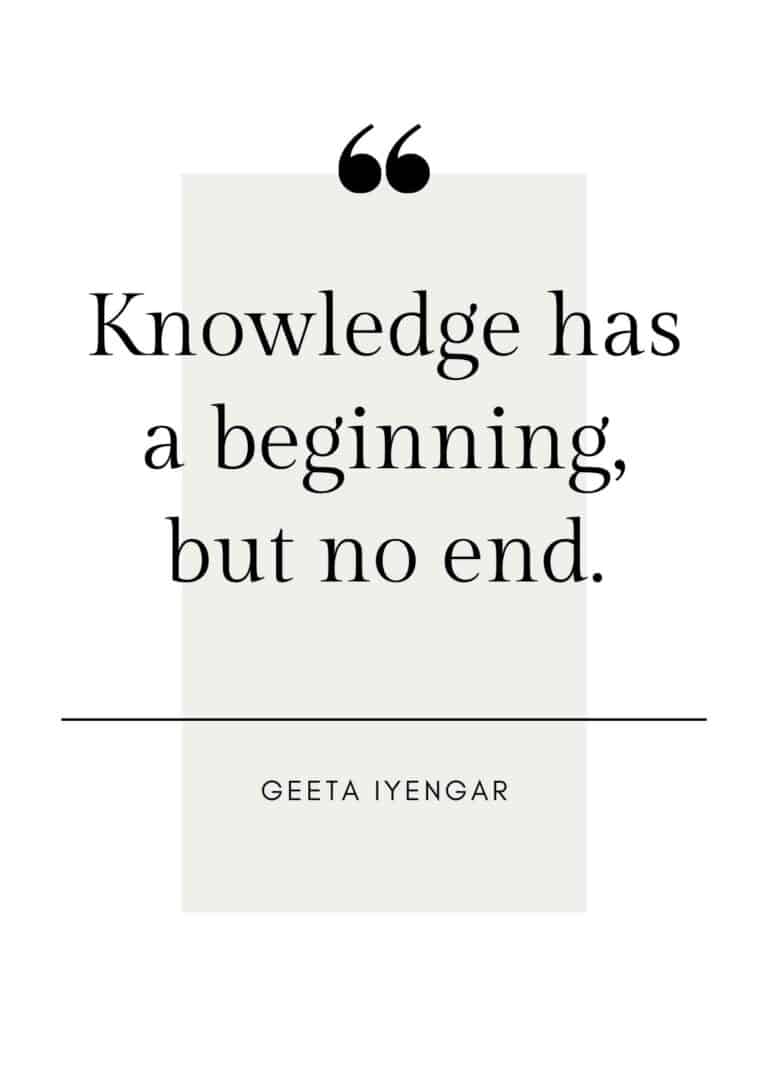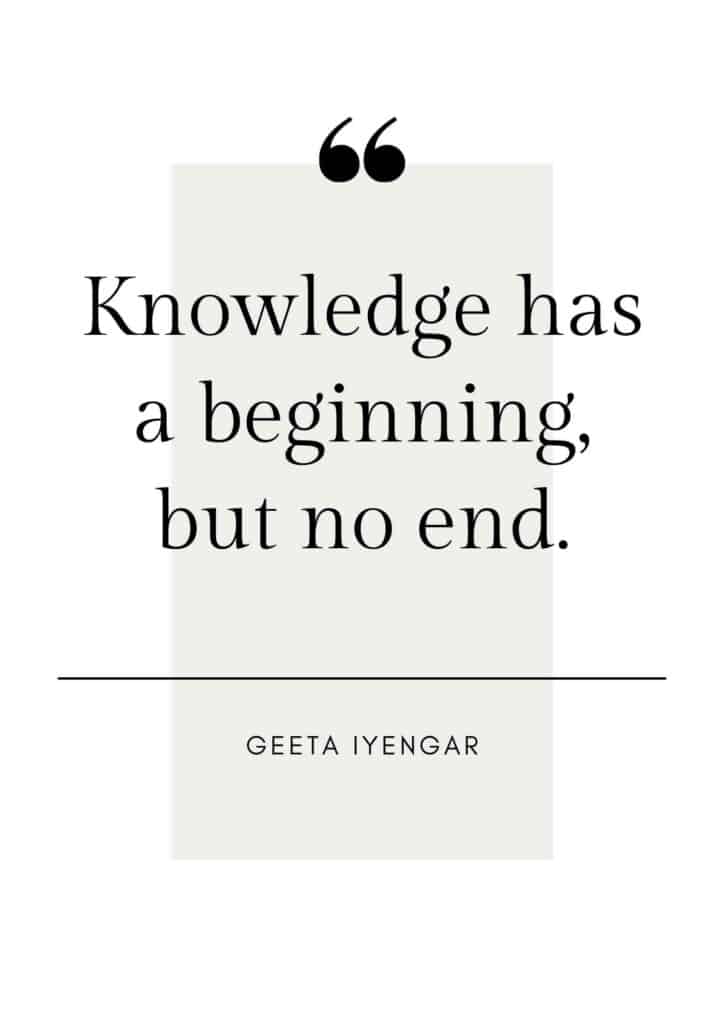 Jump to:
A little intro on how it all started
Feel free to skip the personal story and cringe worthy images and go straight to resources and courses review 🙂
I've been baking and cooking since I was 12/13 years old and I was always very passionate about it. I also loved the idea of photography.
I had an Instagram account that I've created in 2012, but never really used it until 2015 when I had a whopping 18 posts, wow. 🤣 Three of those were food, the rest mostly landscape.
The only followers I had were my Facebook friends from high school and university. So the idea of sharing what I make and possibly making a fool out of myself was terrifying, but something pushed me forward.
Here are some majestic examples of my first "food photography". I thought it was going to be more cringeworthy for me to look at these images, but you know what? It's not. I remember how happy I was to just be able to bake and totally unbothered with likes. Just a 21-yo girl doing her own thang.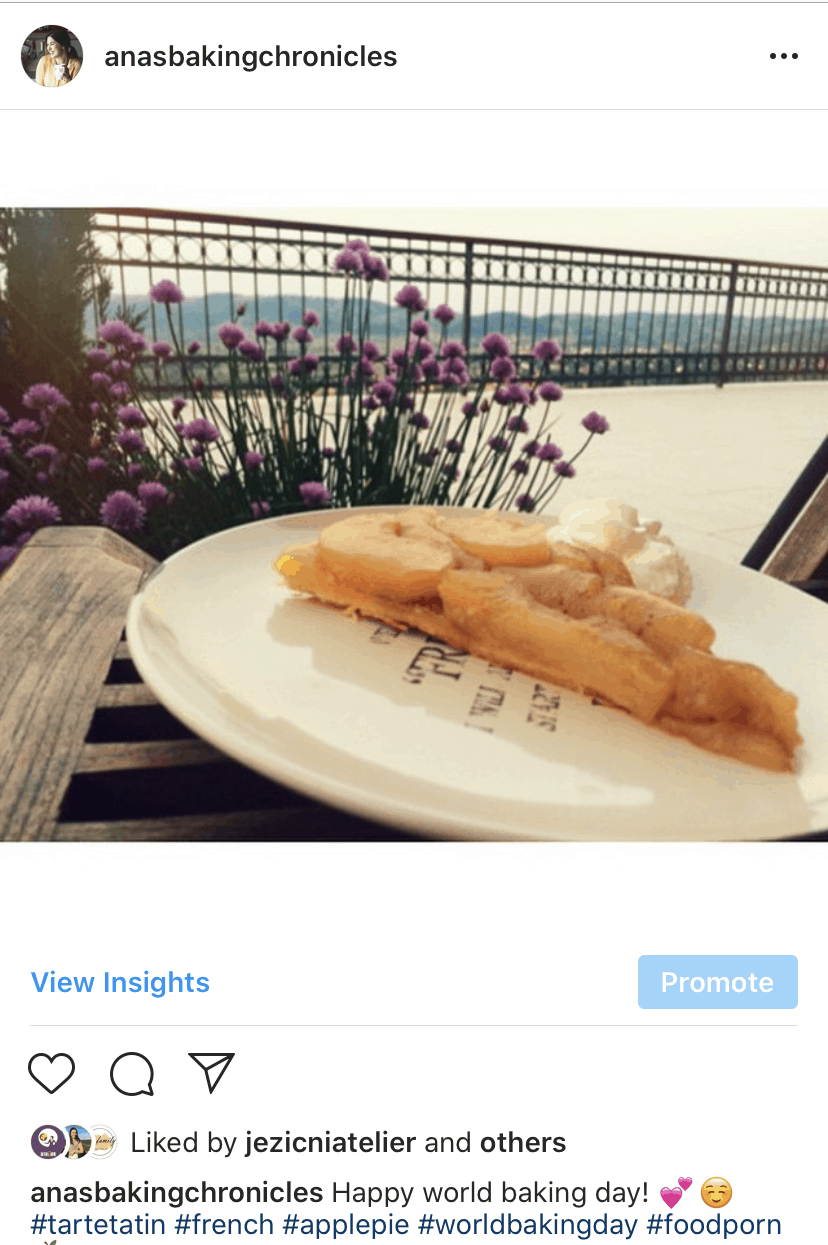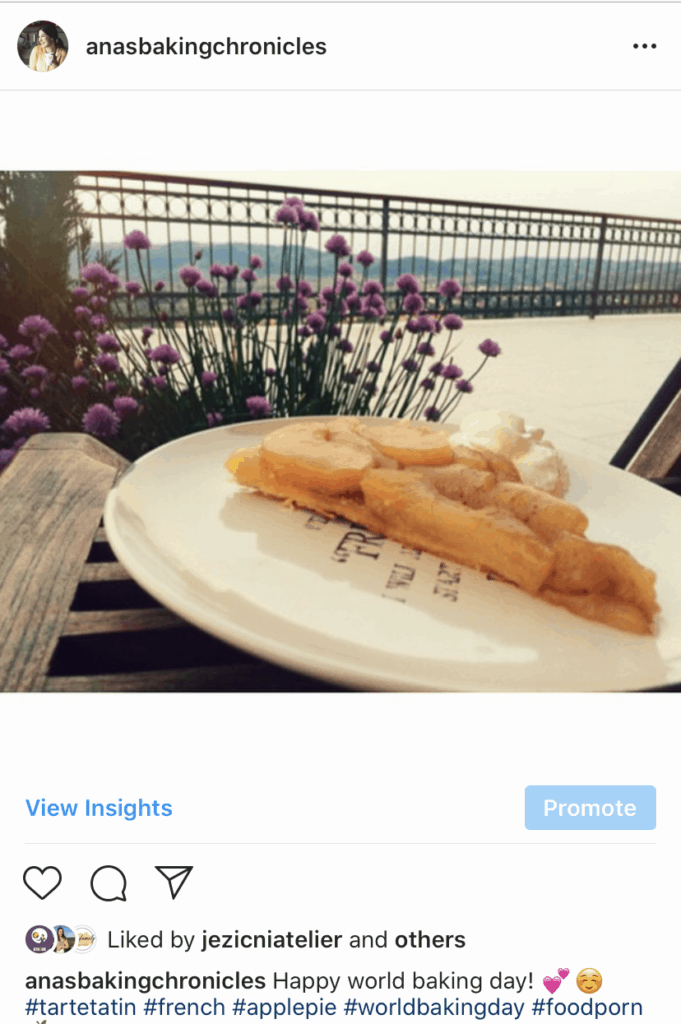 Fast forward to 2016 and the trend of posting three food images per year continues. 😅 I'm 100% sure there were more on my phone at the time, but those are probably forever lost.
At this time I knew that natural light was obviously the better choice than a fridge light 😛 I didn't have a piping bag or any decent nozzles for that matter, but boy how I loved baking cupcakes.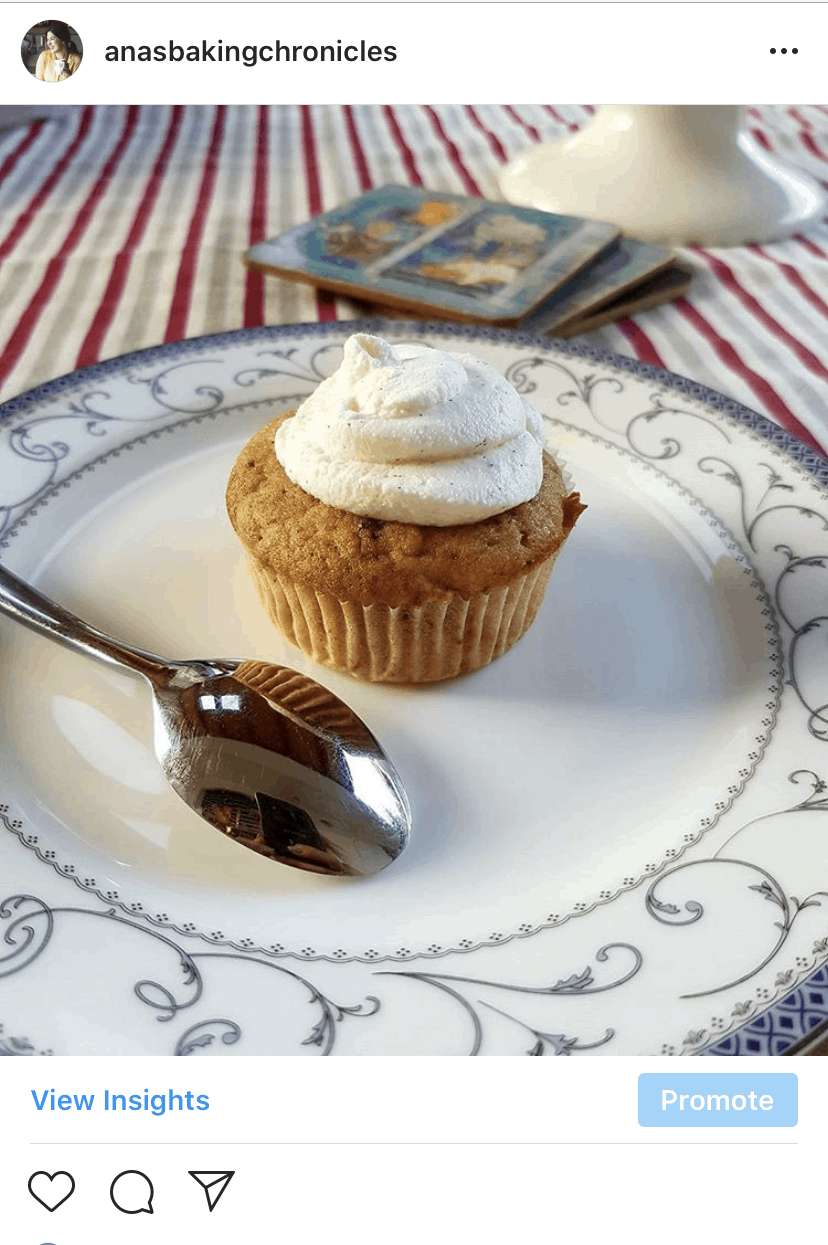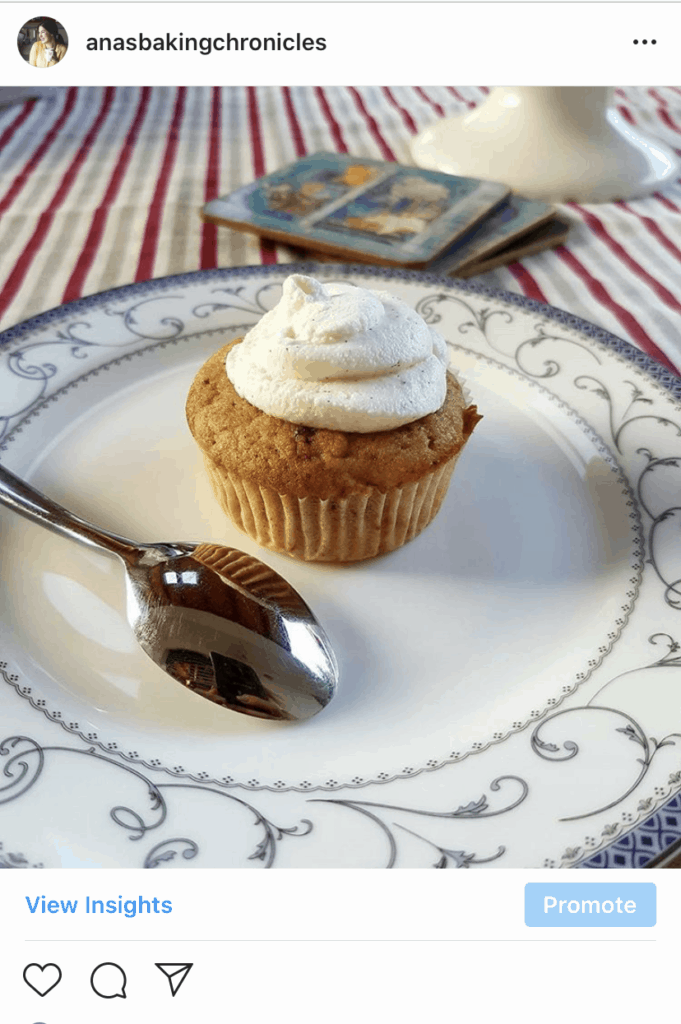 I started being more interested in food photography in Spring 2017 when I began experimenting, reading about science-y baking stuff and developing my own recipes.
At the time I was religiously watching the Great British Bake Off and binging on Cupcake Jemma's channel, being absolutely mesmerized by the tall, beautiful cakes we didn't really have in Croatia, dreaming of having my own modern, trendy bakery.
I was very focused on perfecting my recipes, but I also wanted to capture my bakes in the best light I could. (No pun intended 😛 )
Let's say that I was aware of things such as composition and light, or at least aware of their importance. I took all my images in the kitchen by the big balcony door and I was learning how to "edit" in Instagram app, without really knowing what I was doing. 😬 Fun times.
Later that year I got to experience work in a pastry shop for two months to see if I should go that route. I didn't like the fact that you're making the same stuff over and over again. So repetitive. Like, when's the creative part coming in?
I don't like others to dictate me what I'm making (spoiler alert, now SEO and Google kind of do, but that's another topic), so I decided to leave that dream aside for a bit and went back home.
I had a lot of free time, because I've prolonged my studies for one year due to the pastry shop work, leaving just one exam to pass and a Master's degree thesis to write. Slowly, but surely a blog/IG idea started cooking up in my mind.
I got my first camera for my birthday in February 2018. (Thanks, dad!) I chose an entry-level DSLR, Nikon D3400 with a kit lens after almost two months of watching Youtube videos on which camera to choose and how do you even use a camera. *nerd alert*

You can find some examples of my work then if you scroll down my IG account.
Being a terribly impatient person (that is also addicted to improvement and a massive perfectionist), I was continuously reading and learning more.
After only three months in, I got myself a nifty-fifty (50mm f/1.8 lens) and that was such an amazing experience and step forward from a kit lens. I was overfilled with joy!
From that day in June 2018 to February 2020, I was exclusively using Nikon D3400 + Nikkor 50mm f/1.8 lens. I was determined to learn as much as possible with the cheapest gear until I "deserve" better gear.
Here's a before and after, shot with the same lens and almost two years of practice in between.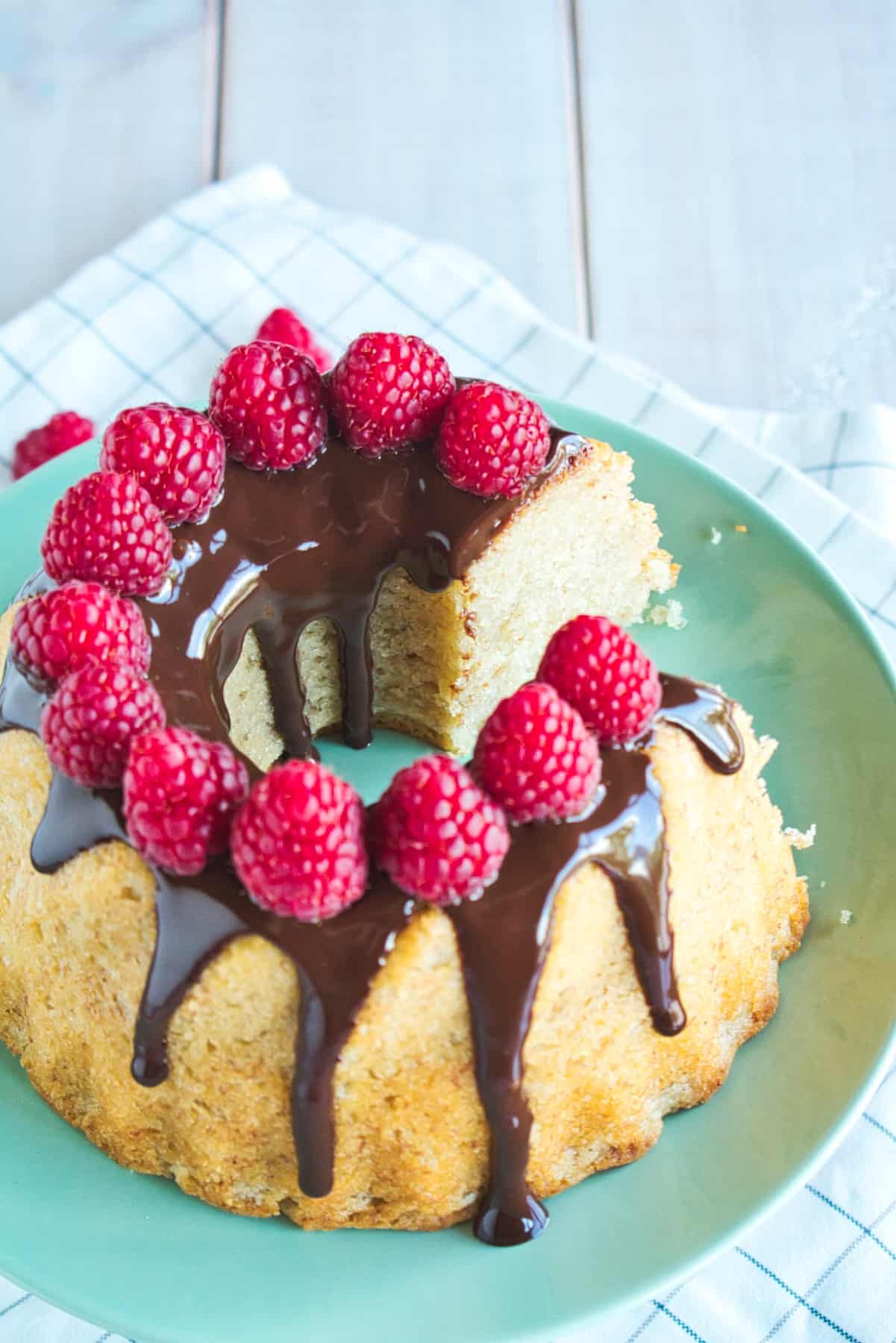 There are a lot of of free and paid resources on the internet that can help you on your food photography journey. I'll share with you some of my favourites that I've personally found helpful or that have been key to improving my food photography.

But that doesn't mean there aren't other resources. I'm sure that in the upcoming years there will be even more courses on the subject of food photography.
So if this is your jam, grab yourself a cup of tea/coffee and enjoy the read! 🙂
Let's start with the free resources
I know many of us starting out don't exactly have a secret money stash to spend on courses, so it's good to find some amazing free resources that can help us out. If you haven't yet figured it out, Youtube will become your best friend. 🙂
The holy grail of food photography! I can't thank this lady enough. I'm so proud to say I was in the first 1000 subscribers of her channel.
Joanie has taught me everything about using a DSLR camera even before I got one. But researching and learning all of that has helped me a lot, because I've never ever used my camera in auto mode because of her videos. 🙂
On The Bite Shot channel you'll find everything from how to use a DSLR in manual mode, composition tips, using artificial light, making your own backdrops to editing in Adobe Lightroom and much more.
There is also a FB group that anyone can enter, which is an amazing place to get feedback, connect with people and learn something new.
Joanie also has an incredible course on artificial light, which I'll talk about on the "paid" section below.
Oh, where do I begin? I've been eyeing Rachel's blog and courses ever since I first started learning about food photography.
Her blog/website is packed full with amazing, in depth articles such as how to choose a lens or which tripod to buy and every article is full with gorgeous imagery.
There are multiple guides on how to improve composition or how to choose your props, articles about finding your creativity when you feel stuck, etc.
Unlike some other creators, Rachel doesn't have a Youtube channel, but through her articles and IG stories you can learn a lot about her teaching approach, skills and values.

Personally, I think she's an incredible teacher that ticks every box on my "Qualities teacher I want to learn from has to have" list.
Currently she has three amazing online courses, two of which I've invested in just two months ago. I talk about that below.
I suggest you leave yourself a free afternoon (or a couple) to go through her articles, I'm 100% you'll learn a lot!
3. That's Sage by Lauren Caris Short
Lauren is a UK food photographer living in Switzerland. (Both one of my dream countries!)
She doesn't have an abundance of videos on her Youtube channel as previously mentioned Joanie, but there are a lot of good ones that can help you grasp the idea of composition, styling and lightning your scene.
Aside from that, she has a lot of helpful articles on her website such as Lightroom mistakes and tricks, as well as a FREE course on learning how to use your camera in manual mode. I haven't taken the course myself, but I'm sure it's amazing and a great opportunity for you to see if Lauren's teaching style fits your needs.
There is also a series of articles I've found particularly interesting in the last couple of months, and that's about putting together a home studio and lightning equipment.
I always find it very exciting to be able to peek into other photographer's setup and workflow.
When I was searching for information on Youtube, I was having a specific style of photography in mind = light + bright + airy.
Skyler was mostly doing a little darker photography on wooden surfaces, which at the time didn't align with my preferences. But that's not to say I didn't find some helpful content on his channel.
I believe his content is more oriented/similar to product photography, than the storytelling you might find popular on social media.
Sklyer also shoots with artificial light and has videos both on using continuous light and flash. If this is something you're interested in, definitely check it out. If not, keep all these sources in mind when you might need them. 🙂
Like I said, this platform is your friend. There are so many amazing photographers and resources there that you don't need to limit your quest for knowledge to only food related titles.
For example, you can learn a lot about Lightroom and editing on channels such as Mango Street or from Peter McKinnon.
I also remember watching a food related video on Sean Tucker's channel.
And if you know Nisha from RainbowPlantLife, she has a couple of videos on starting with food photography, as well as articles on her blog which were one of the first ones I watched when I started out.
Remember, diversifying your sources of information is always beneficial, because every artist has a different perspective on something which can at times be an eye opening experience.

Photography is an art, it shouldn't have rules set in stone. It's above all an expression of your thoughts, feelings and vision, that can be empowered by utilising certain principles. 🙂
top tip
Always keep an eye on food photography webinars promoted on Instagram. More often than not you can pick up some free, but valuable information. Aside from that, you get a sneak peek into the host's teaching approach/style, which I believe is very important to know before purchasing a course.
Food Photography Courses
So far, I've invested my time and money in four food photography courses. Except for those, I've won an access to a fifth one by participating in an IG before&after challenge.
I'll give you insights into what you can expect from each course (what it covers, teaching approach, access to materials, etc.), as well as my honest opinion.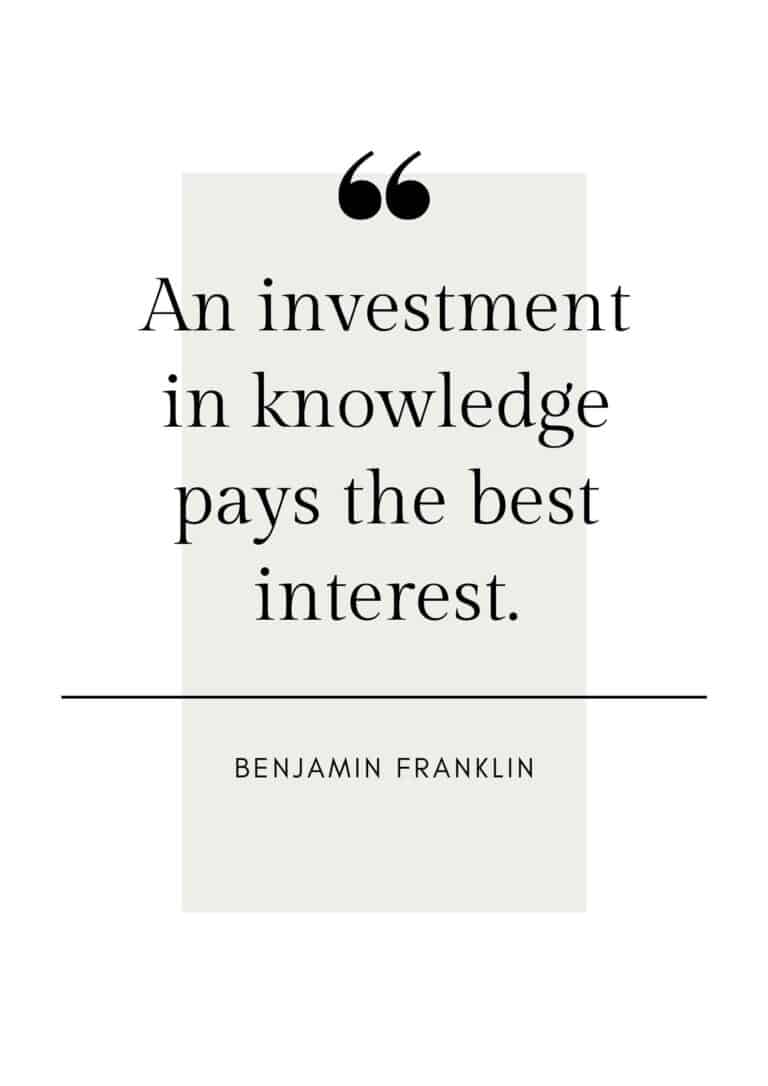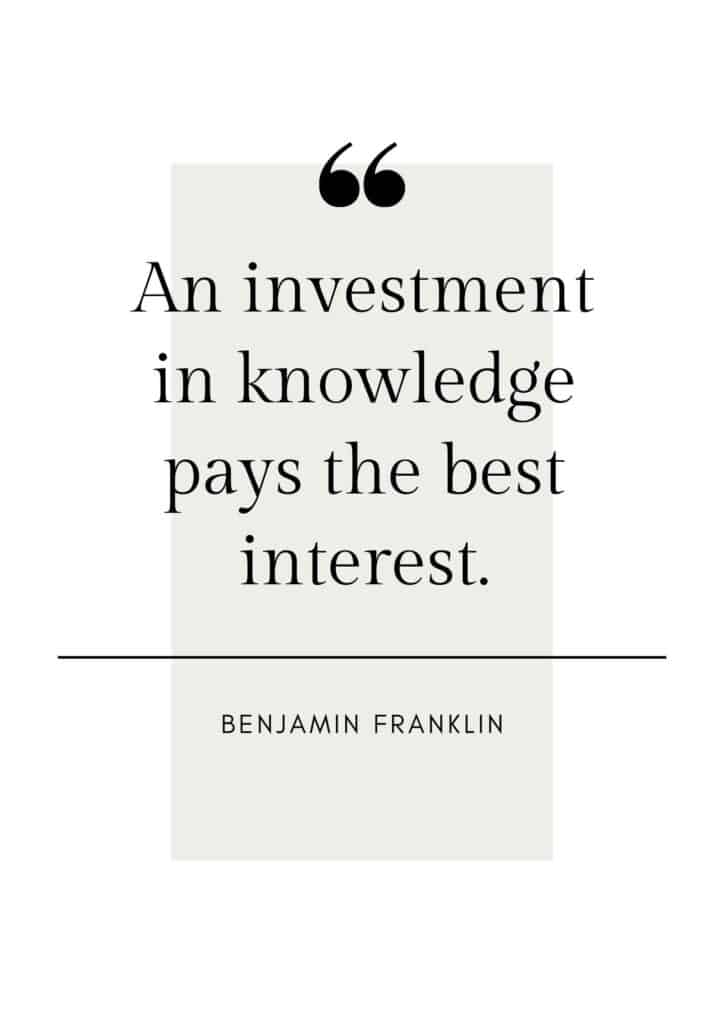 This was my first-ever online course. I watched a free webinar before I enrolled, to get more insight into what I was getting from it.
But to be honest, I've been eyeing the course for at least 5 months at that point, because there were SO MANY success stories popping out of everywhere.
I was a little hesitant, because I've noticed a lot of people were doing the same thing (i.e. mimicking Sarah's work), so I was afraid of being just one of many and lost in the crowd.
But in the end I decided to go for it, because there weren't many other options like this one and I desperately wanted to improve and learn their "secrets". Whatever they were doing was clearly working (meaning their following was rapidly rising) and I wanted to hop on that bandwagon.
What made me choose this course was the fact I was getting a little bit of everything at one price. It consists of four units:
Fundamentals & Composition
Light & Color
Social Media
Marketing
You can check the full curriculum and an intro video for each unit on the official Foodtography School site.

But if you enrol when there are special offers (3-4 times a year) or use codes from affiliate members, you get extra bonuses. Some of them are a Lightroom walkthrough and editing (which I think is pretty important and shouldn't be a bonus) and live styling sessions.

You can use the code "ANA" to get 15% off single purchase.
Being a fresh graduate with a first "real" job, I knew I couldn't afford one course specifically for composition, other for light, third for editing and fourth for dealing with Instagram and brands.
That said, I was aware of what I was buying here. I knew that more specific themed courses were potentially a better option, with more in depth explanations and details.
But at that time I needed a "quick-fix". Something that will give me enough information so I can improve relatively quickly and that would get me noticed in the ever-growing IG community.
As it turned out, I chose right and Foodtography School was a major stepping stone for my photography and my blog.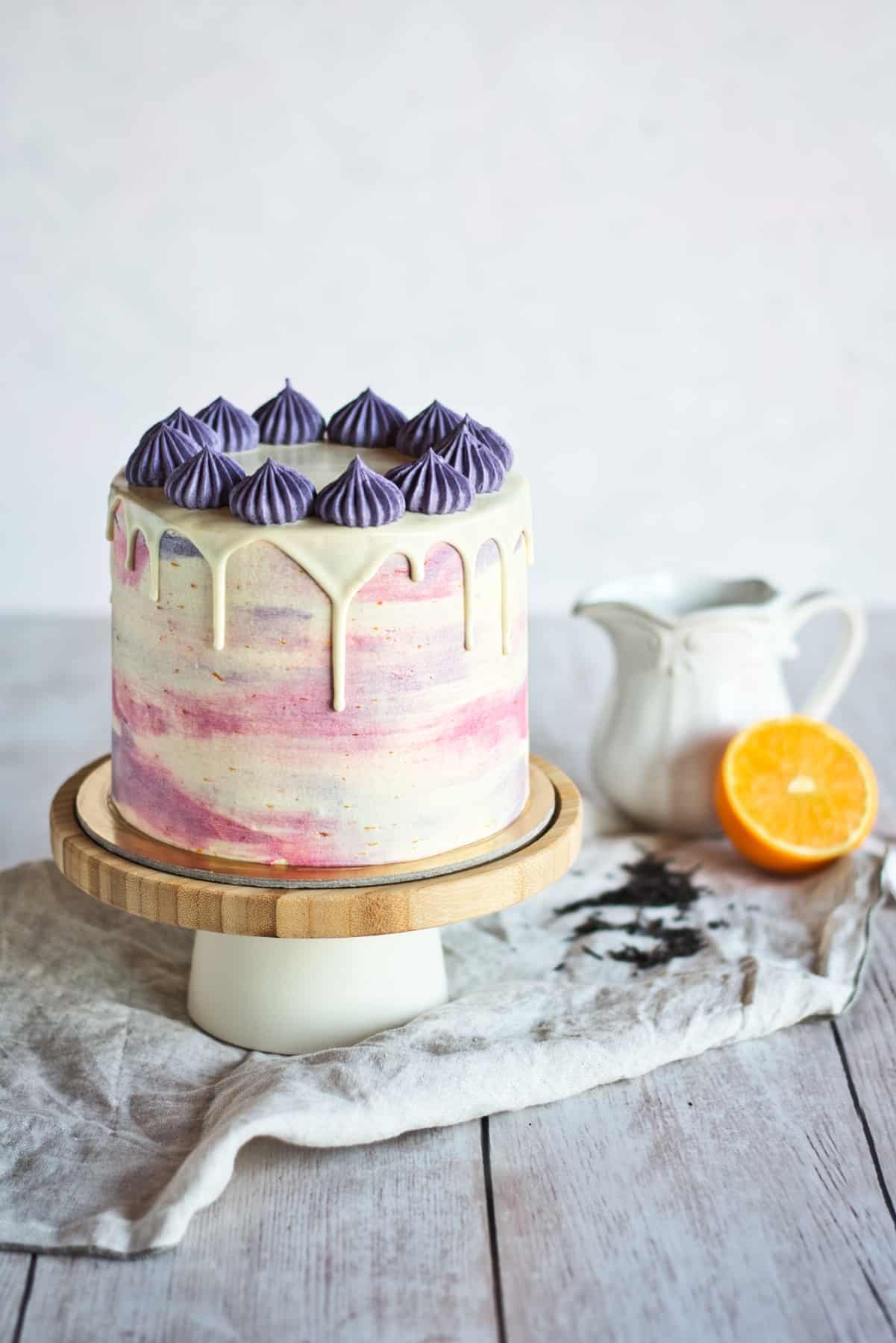 However, there are some important things to note:
This course is pre-recorded, meaning you get videos which are presentation slides with Sarah's voice over. It's often promoted as 4-week course, so you dedicate a week of your time for each unit, but feel free to watch it at your own pace. Me? I binge-watched it in one day from all the excitement.
You get a life-time access, so you can get back to it whenever you feel like it. I noticed that it was good for me to check the course every couple of months, because with new experience I could look at some things differently, than from the eyes of a beginner.

teaching approach
I would describe Sarah's teaching as laidback, friendly, relaxing... like sharing experience with a friend over a cup of coffee.

People mostly like it and if you follow her on Instagram you'll get the idea. However, since you can't please everyone, there were a couple of unsatisfied people. That's why I suggest you take your time when choosing who to learn from and take into account all pros and cons.

Personally, I love a more traditional teaching method, that is not relying solely on someone's personal experience or whims, but that offers a lot of answers on the WHY questions and has a more calm, structured approach.

You could say I love theory and want more "evidence" that help me bring a decision of my own. 😁

But I'm not such a nitpicky person and I can learn from everyone if it's important to me or if I think there is something to learn, which was the case here.
The course is taught exclusively with natural light in mind. The only thing I didn't like was praising natural light as the only *good light*. Luckily that didn't stop me from going the artificial route, but people not that confident in their thoughts might get lost.
community
There is a FB group dedicated to students, but it's peer-to-peer support only. I wasn't 100% aware of that the time, but then again I'm not a person that asks a lot of question because I'm afraid of being annoying.

That means if you're looking for Sarah's feedback on your work, there's a 99,9% chance you won't get it.

A lot of successful students also don't have time to answer others' questions, so you'll mostly get replies from people at the same level as you are. Which is not a bad thing = having any kind of support is crucial when you're doing a job like this.
in a nutshell
I would say that the course definitely teaches you skills, but some people get stuck in the learning/mimicking phase and are afraid to explore their own style, because they love Sarah's so much. I don't think there's anything particularly wrong with that, as long as you can put your own spin to it, but I also encourage you to try different things. 🙂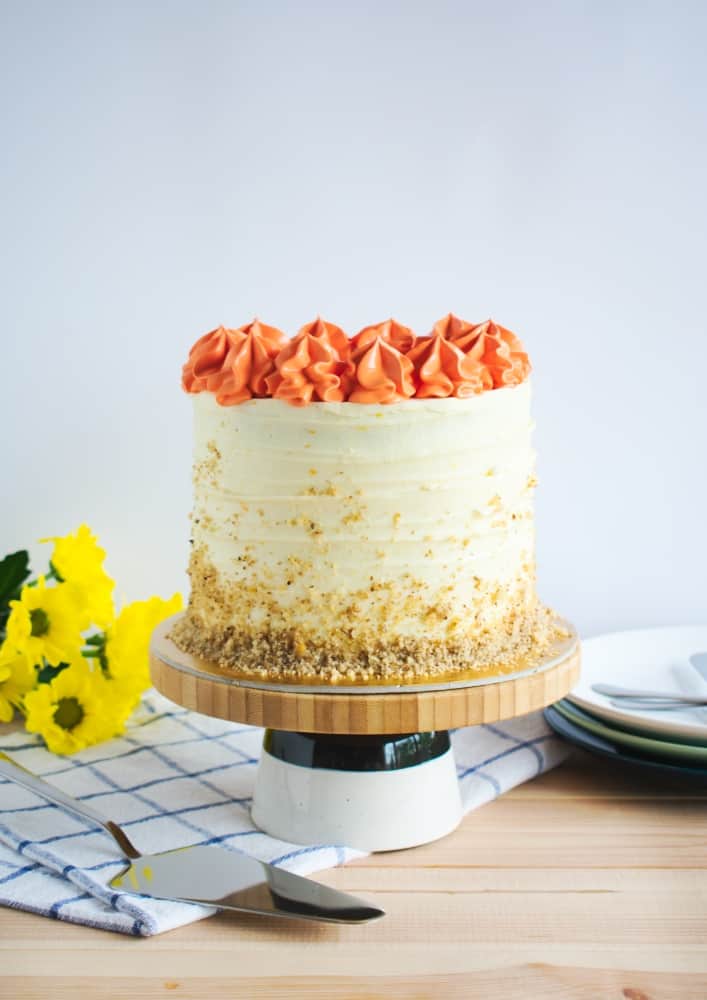 In March 2020, I was approached by Foodtography School team and asked to be an affiliate member. I've found this opportunity very flattering, debated my pros and cons and ultimately accepted the offer.

What this means is that if you purchase any of the courses through my link and use a 15% off single purchase discount code "ANA", I will earn a commission at no extra cost to you.

However, this doesn't mean that my opinions are in any way affected by the potential earnings.

I was never a good sales(wo)man and I probably never will be. That's why you don't see me praising the course to the skies. I'm sharing my experience and my truth, to help you decide what is best for YOU.
The School also has iFoodtography School, Restaurant Foodtography School and Advanced Foodtography School courses. The latter is the one I've won on an IG B&A challenge and the most expensive one.
I would never be able to afford it at this stage, so I'm grateful to have had this opportunity to win it and have a peek. That said, I'm not sure I'd ever be willing to give so much money for one course.
Even though it goes into much more detail than the "regular" Foodtography School, I have to admit I wasn't blown away with information at that price, considering it's meant for people that already took the regular one.
I still think the OG course gives the best bang for your buck. 😊
This was such a game changer for me. Just a month after enrolling in Foodtography School, I decided to purchase Flash for Food Photography. That was the name of the course back then. With my new job and a whole new "you're an adult now" situation, as well as short winter days, I knew I wouldn't be able to make the most of my blog without learning artificial light.
Joanie is a terrific teacher with such a positive vibe that brightens your day. It is a true delight to learn from her. I bought the course before I purchased the gear, because I didn't know what I need and I relied on the course teaching me. And it sure did!
I binged watched the course in a day or two and then went for a mid-range flash (Godox V860ii) and a big octagonal softbox that I exclusively use from February 2019.
The course covers everything from explaining the gear you need and setting it up, to examples of how to use it to achieve a certain look, explaining different modifiers and types of light you might need.

You have a lifetime access and get all the updates, no matter when you purchased the course, which I think is amazing.

It's a course consisting of pre-recorded videos (just like the ones on her YT channel), which means you can watch it at your own pace and get back anytime you need to refresh your knowledge.
community
There is also a FB support group that is actually active and supportive. Not to mention you get the woman herself literally answering every question, especially if you tag her. You can be sure that your problems won't go unnoticed 🙂 I love how she values her students and goes out and beyond to help everyone the best she can. Thank you, Joanie!
Artificial light is definitely not scary and ugly. Knowing light properties in general and being able to manipulate it to create the light you want is such a liberating feeling. It also makes you a better photographer in my mind, because you're able to adapt to any situation.
Like everything in life, it takes a bit of practice to really know it up and personal, but it's so worth it. If you have a good understanding of natural light, then artificial will definitely give more than good results even at the your first try. I say go for it!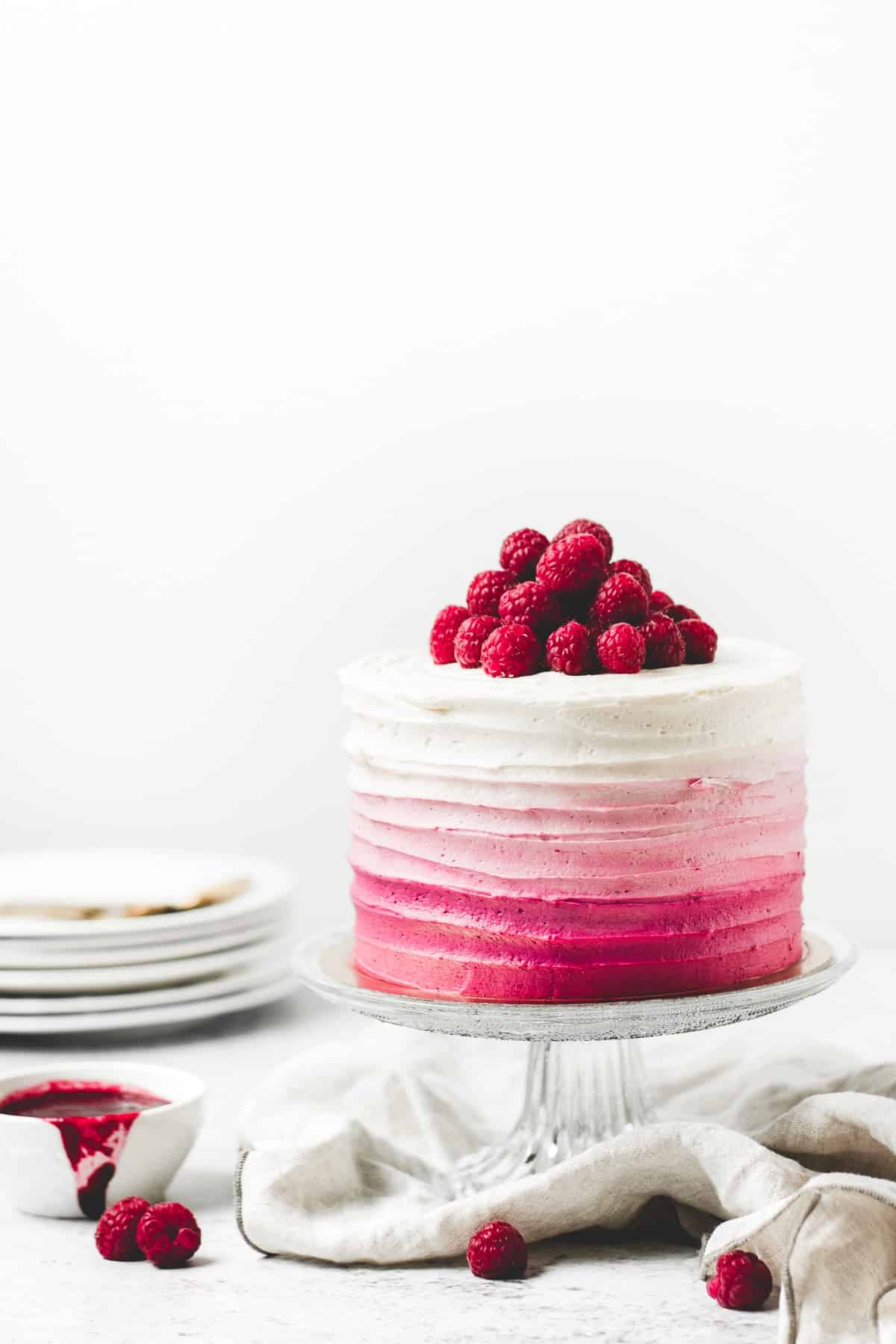 The moment I signed the contract for my cookbook and I knew I was getting an advance in 30 days time, I went all in and purchased the course bundle I was wanting for so long.
Even though I had some knowledge of composition due to Foodtography School, I really wanted to see what Rachel has to say on the topic, because I love her photography and all the helpful information she posts on her website Two Loves Studio.
I absolutely enjoyed every single minute of the course. Rachel's teaching approach and calm voice is something that really resonates with me and my needs as a student.
The course is divided into 7 modules and Rachel walks you through importance of composition, "basic" compositional tools, as well as advanced ones in such a thorough and delightful way.

One of my favourite parts are live styling sessions where you get to peek into her workflow. There are 5 of them and each is approx. 60-70 minutes long. Amazing!
The course has its own dedicated FB group where you can always ask anything you have trouble with and most often than not Rachel herself will answer your questions.
Once again, Rachel's thorough approach has left me speechless. I wasn't a newbie when I took this course, so it was great to see what I was doing "right", but also to learn a whole bunch of new things.
This course is packed full with information, Rachel goes through every possible change you can make in Lightroom.

That's right, every panel is thoroughly explained, so there is no more skipping those sliders that you're not sure what they even do to an image. (We've all been there 😛 )

Aside from that, she also gives you tips on using catalogues, storing your images, etc.
The course also has a chapter dedicated to editing in 6 different styles, which is pretty amazing.
Like most other courses, Lightroom Magic has its own FB group and the best part is that Rachel actually spends time and answers any questions you may have, which I highly appreciate.
During these past two years of playing with food photography, I made one KEY discovery in understanding what makes a good image. You ready?
It's LIGHT. Light is magic. And quite possibly, in my opinion, the hardest part of (food) photography to master.

I would love for this trend of labeling light as good or bad to stop. Light is light. It can be soft, hard, cool, warm, north, south, sunny, cloudy... it's just still light. The way you manipulate its presence by understanding its properties, is how you create the light you imagined.
I wholeheartedly recommend reading Rachel's book which will give you a much better insight into light and its manipulation. All the examples she gives are based on natural light, but here's the catch: knowing natural light is key to understanding artificial light.
I had a little peek into Lauren's Academy at the beginning of the year. It's a monthly subscription based course, which I think is brilliant if you want to pay for a "trial" month to take a look at everything that it offers and decide how long you want to be paying for it.
I remember there was a course specifically for Composition and Lightroom, as well as how to build your portfolio site, which I've found especially interesting.
Lauren has some great teaching skills that you can check out on her Youtube channel.
---
Courses on my bucket list
While Adobe Lightroom is an amazing tool that can get us pretty far, I can't help but wonder how far I might come with understanding Photoshop.
Since I'm so enthusiastic about other Rachel's courses I've taken, I've no doubt that this one will be epic as well. Saving money starts... NOW!
Roberta is an amazing food photographer, a fellow Foodtography School alum and one of my favourite artists that inspire me daily.
I've never heard about cinemagraphs until she introduced her course and let me tell you... this is some exciting art that can definitely make us stand out in the market.
Can't wait for the day I enrol and learn that magic!
Recap and my two cents
When I look back, I don't regret any decision I've made because it all seemed very logical at the time. Every course I've taken has provided me with a lot of valuable information and I'm happy with the path I've chosen. Can't wait to see where I go next.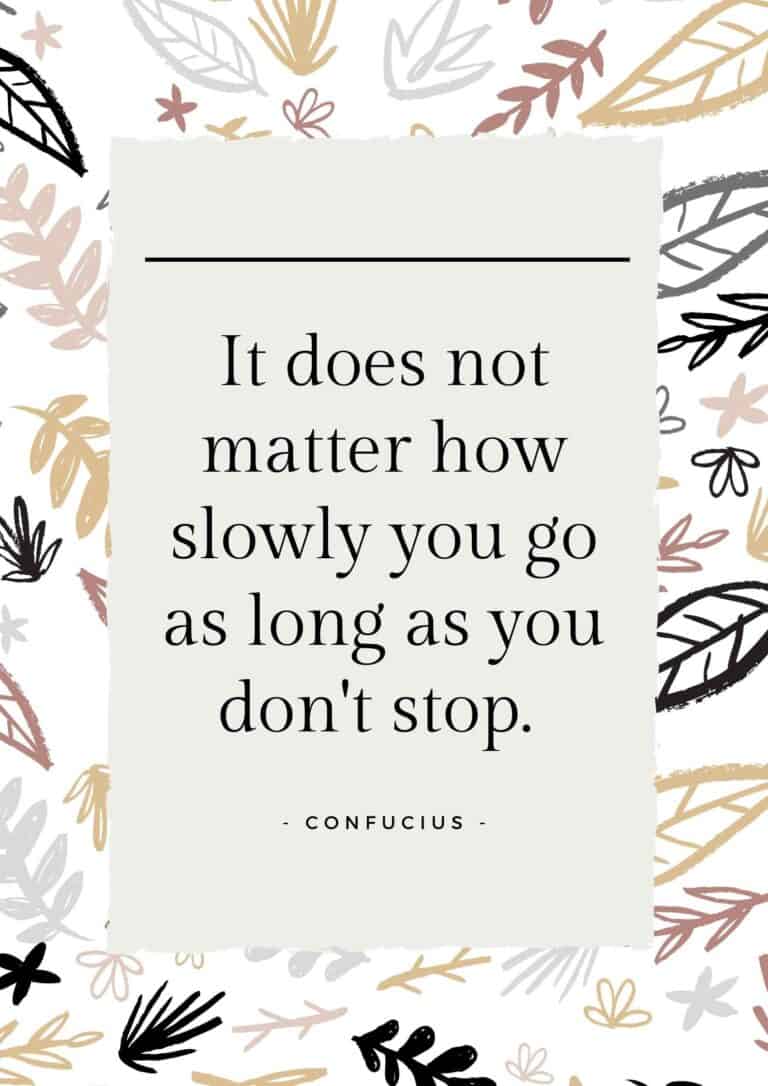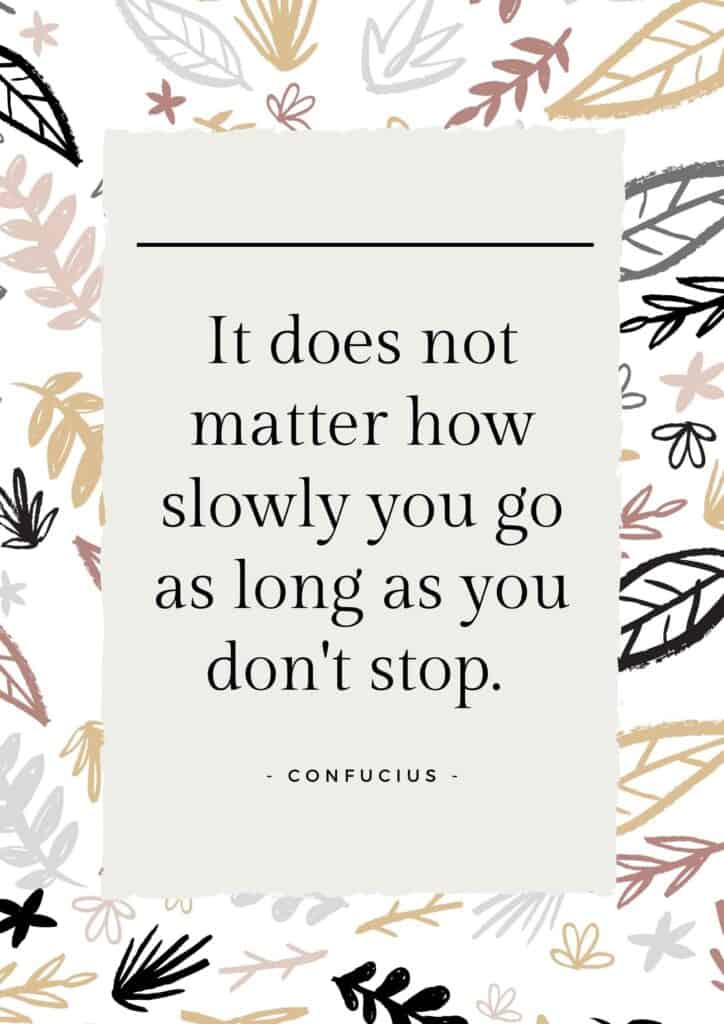 You might be wondering... but what to choose?
I do think that course such as Foodtography School might still be one of the best choices in 2020 for beginners on a budget (even though it's not that cheap).
Why? It's the only course that gives you insight in all the aspects relevant for food (blogging) photography: Composition, Light, Editing and Business (Social Media + Marketing). Aside from that, it has a large community that can be beneficial to your growth on Instagram, which these days is hard to achieve.
If, however, you have big enough budget and your goal isn't to be popular on Instagram to be able to work with brands, but to really develop great food photography skills to be able to do this regardless of social media (editorials for magazines, shooting cookbooks, etc.), then I recommend going straight to Rachel Korinek's classes Composition Essentials and Lightroom Magic, as well as Joanie Simon's class Artificial Academy.

Natural light is beautiful, but having the power to create the light you want and have a consistent look throughout the shoot is truly invaluable.
My recommendations aside, I think you you should always do an analysis of what you're purchasing, so you don't end up disappointed. A simple pros and cons list will do. No course is perfect, one size fits all kind of thing. But if the pros outweigh the cons, I say go for it.
And remember that courses are just tools and information. They won't make you a great photographer in an instant. It takes a lot of practice and dedication to put to use everything you've learned.
Some people are quick learners, some like to take time, some are talented... it doesn't matter how fast or slow you go. This is not a race or competition. Enjoy the process of learning and creating and trust your gut. 🙂
---
If you came this far - thank you! 🙈 I hope you find this little overview helpful. It's a bit longer than I initially anticipated, I admit, and I'll probably have to divide it into a couple of different posts. But let's leave that for another occasion. 🙂
If you feel like I've left something out or have some other questions, please feel free to leave all your thoughts in the comments section down below. You can also contact me via e-mail or DM me on Instagram.
If you have suggestions for other food photography related posts, I'm all ears!
Sending hugs,
Ana